We Encourage People to Adopt Don't Shop - Adopt a Dog from SEQ K9 Rescue Inc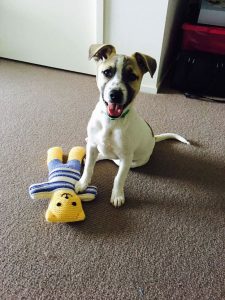 How can I adopt a dog from SEQ K9 Rescue Inc?
We would love you to adopt a dog from SEQ K9 Rescue Inc. Every dog that is adopted creates a space for us to save another dog on death row.  If we do not have a dog that suits your family, please consider trying other rescues/pounds. We do not encourage buying a cute little puppy from a pet shop. When there are so many puppies with no homes.
By adopting from SEQ K9 Rescue inc you are helping us in the fight to stop back yard breeding and puppy farms.  All of our dogs/puppies are desexed before going to their forever homes. This means no more unwanted pups.
If you are looking for an additional family member let us help.  We currently have a variety of dogs/puppies available for fostering and adoption. 
If you are looking for a certain size/age/breed of dog please let us know on your Application.
The 4 steps to adopting
your new best friend
Have you seen a dog you would like to meet on our Pet Rescue listings? Or we can match you with one of our dogs. This is our adoption process.
– 1st Step
1st Step – Complete the Adoption Application (link located at the bottom of this page).
Our Adoption Coordinator will review each application and chose the best match for both your family and of course our dog.  We chose up to 3 applications per dog.
– 2nd Step 
If your family are a good match you will be invited to meet with our foster carer, and our dog/puppy. 
We do ask that you bring your spouse/children/ and other dogs to the meet and greet.  We like to ensure everyone is happy. (To attend the meet all dog's must be fully vaccinated).
– 3rd Step
The successful applicant will receive an email of congratulations. It is at this stage we supply you with our payment details. 
Once the adoption payment has cleared in our account. *Please note our carers are not allowed to accept cash*.
Our foster carer will contact you to arrange a suitable day and time to collect your new family member.
We want you to love your new family member as much as we have and will assist in any way to help with this transition.  We are always available to help.
– 4th Step 
At the end of  your trial period we will prepare and email the desex certificate, microchip transfer and vaccination certificate directly to you.
You are now able to register your dog with the council, if you supply proof of desexing most councils will give a discount.
Dont forget to transfer the microchip into your name!.
If your new furry friend is to run away, it will be much easier to have them returned to your care if the vet can scan the microchip and find your contact details
If the dog you have chosen isnt the perfect match for your family and you have decided to return the dog. We are happy to take the dog back into our care. Please understand we may need a few days to find a new foster carer. We will refund your adoption costs less a $50 administration fee into your bank within 10 working days.