Why we need you to Foster a dog, and the truth about rescue dogs.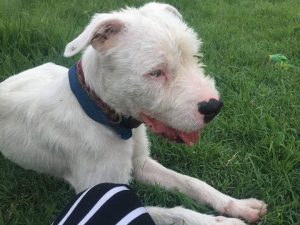 SEQ K9 Rescue Inc needs you to foster a dog, because sometimes people have no choice but to surrender their pets, due to no fault of the dog.
Some reasons why dogs are surrenders:
Moving house, children not getting along with the dog, unwanted pups, no time to spend with the dog. We will help anywhere we can to take in dogs needing a safe haven. I have a passion to help dogs in country areas and have concentrated on those areas for the past 3 years.
A lot of dogs are killed or dumped in these areas because they are no longer wanted by the owners. Not all dogs that come to rescues are dangerous/destructive or naughty. There are many reasons why they come to us.
Why do we need more foster carers?
We are always looking for cares who can foster a dog. When our carers already have dogs in their care we cannot save any more dogs.  So, for this reason, we continually advertise for new carers.  Not all carers can take inside dogs and not all can take in pups.  So a variety of carers would be ideal.
Who are Foster carers, what do they do and where can they get support?
Foster carers are special people who look after their foster dog as if the dog is their own.  Some dogs are in care for a few days others can be in care for a few months. Depending on the breed and what type of dogs people are looking for.  We do our best to accommodate your needs as a carer. We have a great support page where you can chat or ask any questions no matter how silly you may think they are.
What do we do for the dogs before they go anywhere?
We pay for all of the dogs' vet work which includes, desexing, micro-chipping, vaccinations, worming, health check and heart-worm prevention on dogs over 12 weeks.  We supply dog food when donated.
What do you need to do for the dogs as a foster carer?
We need you to supply plenty of love & cuddles, basic training (sit, lay, etc.), shelter from the rain and heat, a secure yard. Everything you would supply your own dog.
We understand fostering is hard. We all get attached to our fosters and want to keep them ourselves. You are allowed to adopt your foster dog if he/she is the perfect fit for your family. But we rely on adoptions from members of the public to allow us a space to help another dog in need.  It can be upsetting to say goodbye to your foster dog but you must keep in mind that you have given your foster another chance and can now help another dog from being euthanized.