Help out SEQ K9 Rescue with Containers for Change!
SEQ K9 Rescue Inc is registered for Containers for Change.
If anyone would wish to donate to the rescue when they are cashing in their containers at their local container exchange or exchange machine, you can use our Scheme ID/QR Code to scan and donate your cash from your containers to help our little furry friends get the supplies they need!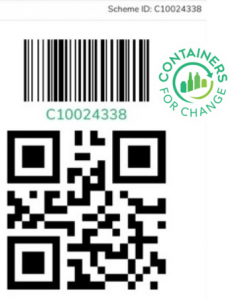 SEQ K9 Rescue Inc is part of a wide network of registered Containers for Change scheme participants trying to aid the environment and various causes.
SEQ K9 Rescue Inc is a Dog rescue determined to save all dogs from risk of being PTS or at risk of harm in any way.
By donating your containers change to SEQ K9 Rescue Inc, you could help save the lives of our dogs and puppies we are trying so desperately to care for.
These things cost money and you can help with this amazing scheme which is also aimed at helping the environment.
You can simply save up some of your bottles and cans, visit one of the collection points:
Click here to find a collection point near you
For more information on the Containers for Change Scheme, You can visit https://www.containersforchange.com.au/qld/faqs
and for more ways you can donate to SEQ K9 Rescue Inc you can visit our Donations Page or our Volunteering Page